You need to look after yourself when it's all starting to drop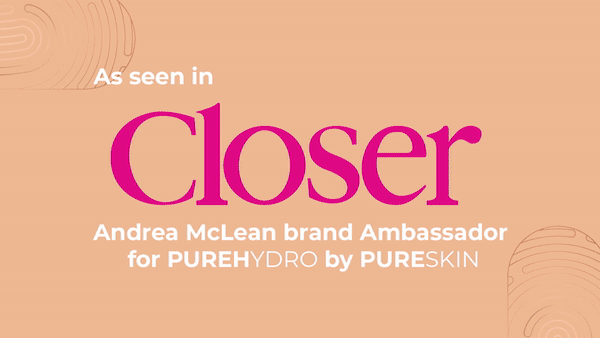 Andrea swears by PURESKIN's PUREHYDRO super-facial, an 8-in-1 high-tech treatment that includes infusing the skin at a deep level with serums, exfoliation, resurfacing, and even fire and ice.
She is enjoying monthly PUREHYDRO "super-facials" that are designed to tackle anything from fine lines to acne.
She says, "It made me feel great – it felt like my face was getting a workout and afterwards it glowed. I'm 52 and you need to start looking after yourself when you get to the point where it's all starting to drop!
PURESKIN's PUREHYDRO Facials are available nationwide at local clinics, spas and salons.
If you would like to find your nearest clinic providing the PUREHYDRO treatment, please click here.
If you are a clinic looking for more information on PUREHYDRO, please click here.
PUREHYDRO 8 IN 1 SUPER FACIAL
The Ultimate 8 in 1 Super Facial offers eight technologies in one affordable device. We have combined the most in-demand technologies on the market to help create a completely bespoke approach to your client's concerns. Cleanse, extract & hydrate using super serums that are 100% made in the UK, enhancing results and providing an extra revenue system. You can combine all the technologies or use them individually, providing a prescriptive approach to all your client's skin concerns. PURE Skincare can also be used with any PURESKIN facial treatments, both in a salon and at home.
The benefits of choosing PUREHYDRO
8 Technologies in one affordable device

Low start-up costs

Low consumables

Can treat all skin types

Easy to operate

Instant Results

Upsell skin care opportunities

High consumer demand
Read the full article on Closer here.